Caitriona Jennings, the Donegal native who now lives in Hong Kong represented Ireland in the Marathon at the 2012 Olympics. With a passion for sport coursing through her veins from a young age with swimming and triathlon her choice of sports during her early years before coming to excel at running, she has amassed a wealth of success in sport.
Ten years on from the London Olympics she has certainly come into her own as a force to be reckoned with over ultra distance running as one of the best Ultra Marathon runners in the World. Securing the bronze medal in the IAU 100km World Championships last year she also added a gold in the 50km European Championship to her name. She completed her 100km race in 7.07.16 and set a new national record for the distance whilst also setting a new 50 mile record too!  She has previously finished on the podium in third place at the Comrades Marathon, the ultimate Human race and hopes to go as well if not better at this event in 2023.  In June 2021 she won the Anglo Celtic Plate at Mondello Park with an impressive 7.43.01 in the 100km race.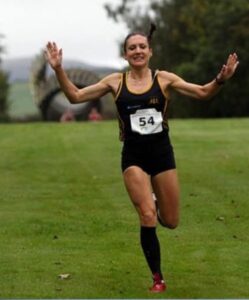 In addition to her Ultra Running success, Caitriona has also racked up the wins and podium finishes at the marathon distance, breaking the tape at the 2022 Great Limerick Run she also finished third at the Hong Kong Marathon in 2021 and has over the years secured multiple national titles across a range of running distances.
By her own self admission, it took Caitriona a long time to get over her performance in London, where she endured a stress fracture during the race, despite the injury it is no doubt her grit, determination and inner drive to succeed saw her cross the finish line on the day.  Her finish time was far from where she had hoped or expected, but it's that steely determination, unwavering focus and commitment to her craft that has seen her take ultra running in her stride and deliver results that 10 years ago she couldn't even have imagined.  This is a super episode of the podcast with a shining star that I have no doubt will continue to excel for many years in the sport she loves.