International Sports Announcer, Professional Event MC, Presenter & Podcaster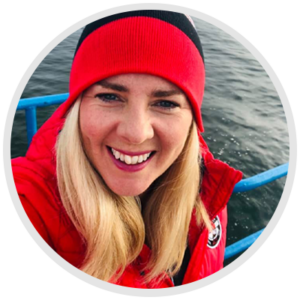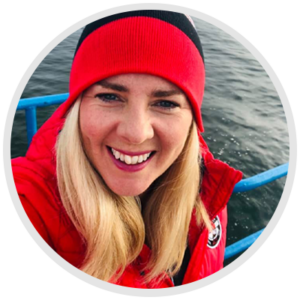 The Voice
Joanne Murphy is the voice of Tri Talking Sport. An accomplished International Sports Announcer, Professional Event MC, and Presenter, with a keen interest in sport her versatile professional approach to her work coupled with a dynamic engaging style of presenting has seen her work across a wide range of events in the sports industry and beyond over the past ten years.
The host of the popular Tri Talking Sport podcast is a recognised voice in sport at home and abroad providing MC services for a variety of sports events, expos, gala dinners, awards ceremonies, business lunches, fundraising events, seminars and conferences.
In recent times her focus has shifted to hosting and producing virtual events and webinars as well as guest presenting on podcasts and providing voiceovers for a variety of clients. Joanne also designs, delivers and hosts a number of motivational webinars and events featuring keynote speakers from across a wide range of sporting and business sectors. Complementing her presenting career, she specialises in event management, PR and marketing of sporting events.
The Experience
Sporting Events
With a passion for sport and a natural flair for public speaking Joanne's energetic, engaging and charismatic presenting style has seen her work as the Irish Voice on the IRONMAN finish line since 2011 at home and abroad. She also provides MC services and colour commentary for a variety of other events including; Run Galway Bay, TriAthy, Dublin City Triathlon, Lough Cutra Castle Triathlon and a host of other events in Ireland and beyond.
Working with the governing bodies of sport in Ireland, she is the lead announcer for Gymnastics Ireland and has worked with; Triathlon Ireland, Swim Ireland, Athletics Ireland and Cycling Ireland in a variety of presenting roles.
In 2016 Joanne hosted an exclusive evening with the Brownlee Brothers in association with Davy Stockbrokers and Triathlon Ireland to a live audience in Dublin. In 2018 she was invited to host a live and exclusive interview with Roy Keane as part of a business breakfast for Supermac's and Galway LFC, hosting the event to an audience of 300+ people.
Corporate and Charity Events
In addition to the many sporting events she also hosts and MC's numerous corporate and charity events, many on multiple occasions; Galway International Oyster Festival, CIPD Western Region Gala Dinner, BPW Summer Business Lunch, Momentum 2016, GRCC Ladies Lunch, First Furlong Ladies Luncheon, Bank of Ireland Enterprise Town (Salthill), Ulster Bank – 'Business Women Can', Gymnastics Ireland and Triathlon Ireland Annual Awards to name a few.
In 2019 Joanne hosted the Business and Professional Women's (BPW) 16th European Conference and associated social events; Gala Dinner and Farewell Party in Galway with almost 400 International delegates in attendance.
Live Shows and Big Audiences
Joanne has hosted Galway City Business Association's Big Screen in Eyre Square for the All Ireland Hurling Final to a live audience of 8,000, she was the first ever female stadium announcer for Connacht Rugby for their inaugural Heineken Cup Match to a stadium audience of 9,000.
She was the anchor MC of the 2018 Outdoor Revolution, hosting and moderating a variety of health and wellness discussions with key names in sport and wellness over the two-day event. She also moderated the nutrition panel at Huddle Dublin featuring former Olympians and sports stars.
Joanne has set up, delivered and hosted her own triathlon and endurance shows 'Mind Over Miles' to live audiences in Galway, Dublin & Cork featuring highly respected and well-known names in endurance sports. She has interviewed a multitude of endurance athletes over the years at live events and in recent times as part of her popular Facebook Show and podcast.