British professional triathlete Fenella Langridge took to professional racing like a duck to water in 2018 exploding onto the scene with five podium finishes in seven races including her first professional title at IRONMAN 70.3 Edinburgh.
Fenella says she is just a big kid at heart and loves what she does.  With the biggest smile on her face she finished Challenge Daytona in 7th position last year before going on to claim a silver medal at IRONMAN Coeur d'Alene in June of this year stamping her ticket to Kona finishing in 8:59:49, a sub 9 debut IRONMAN.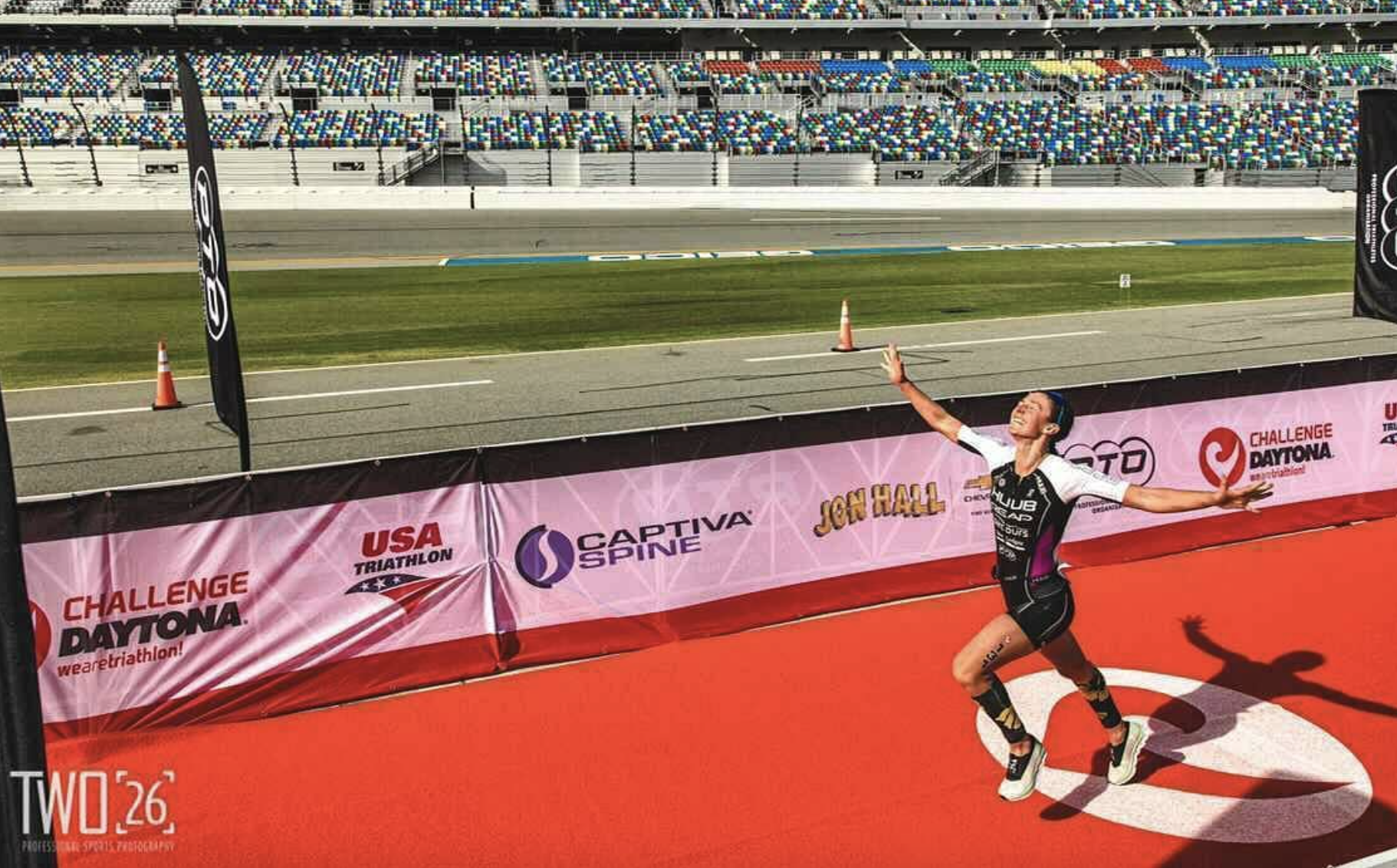 She has had her fair share of injuries over the years but through her infectious positivity, commitment to her craft  and her patience she has bounced back to deliver some performances she can be very proud of including her win at IRONMAN 70.3 Barcelona just one week after a bike crash in France which resulted in a DNF and stitches.
With an abundance of drive and determination coupled with natural talent and a thirst for success, the quietly spoken athlete lets her ability and performances do the talking.  Still in her twenties, on the cusp of a new decade,  Fenella has lots more fun to have in the sport of triathlon and there are plenty of podiums and medals in her future.
If you are enjoying the podcast, please take a few minutes to give it a review on Apple podcasts or on the Tri Talking Sport Facebook Page I'd love to hear from you. You can email me directly on tritalkingsport@gmail.com or pop me a message via any of the social platforms across Facebook, Twitter,Instagram or Linkedin.