This weekend, six hardy swimmers along with their crew will attempt to cross the North Channel from Scotland to Ireland in a relay that has never before been attempted in winter due to extreme conditions.
The swimmers will take on the challenge in support of the Gavin Glynn Foundation under ILDSA North Channel Rules. The team will swim approx one hour each in rotation,  water temperatures are expected to be approximately 7c-8c degrees, air temperature will sit between 0c-5c.  The swim is expected to take between 14 – 15 hours, starting in Donaghadee in Co Down they will swim to Portpatrick in Scotland.
Taking on the challenge are expedition leader, previous Tri Talking Sport podcast guest and well known Irish Ice Swimmer Ger Kennedy along with Declan Bradshaw, Dave Berry, Vincent Donegan, Colm Morris  and Niamh McCarthy.  The swim is the brainchild of Ger Kennedy who has led and completed various Irish and International Expeditions himself.   With his sights set on this particular challenge as far back as 2018, the pandemic caused this plan to be paused and readjusted.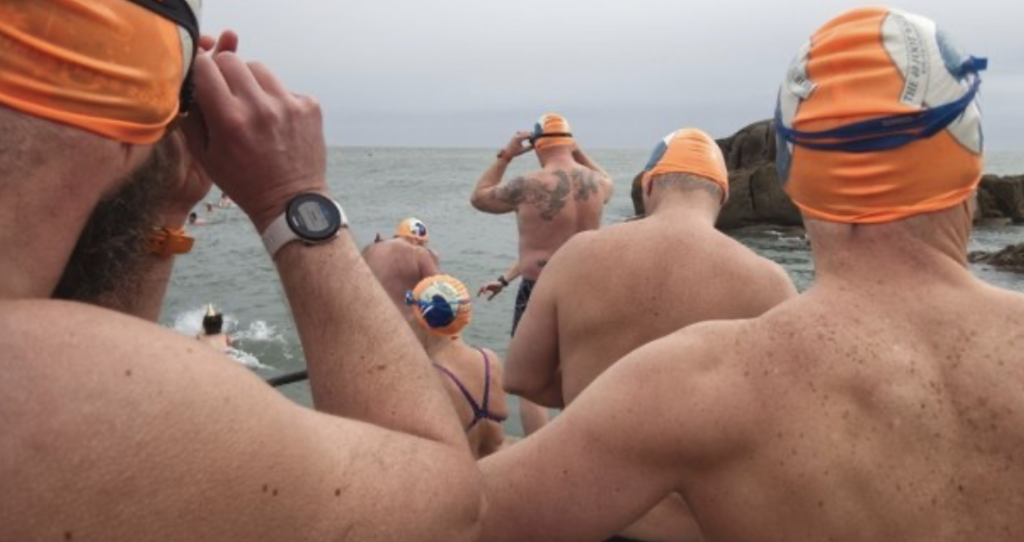 This weekend however the hardy bunch of Irish extreme swimmers will attempt to make history in the water.  "Forming the team from a group of home grown swimmers is very exciting" said Ger, "Each team member has had to undergo extensive water and dry land training to ensure they not only have the fitness to complete their portion of the swim, but they need to be able to withstand the cold temperatures in the water and then on dry land be able to quickly recover, dress and warm up in a confined space on their boat which is piloted by Padraig Mallon, Infinity Channel.  In all my years I have seen and been involved in some extreme relays before, but in my 10 years of endurance swimming this has to be the hardest relay task I have seen."
You can tack their progress this weekend on the link HERE, if you would like to support their efforts and. donate to the Gavin Glynn foundation you can do so HERE.
Best of luck to the team and crew!!