Oliver Harkin of Primed Coaching will host a number of one day training workshops for triathletes over the coming weeks.   Suitable for all athletes looking to improve their overall performance and enjoyment of the sport, whilst gathering the latest information and techniques on training and racing, learning new skills in a fun, safe environment.
The training days take place in Felda Fitness, Dundalk, Co. Louth (less than 1hr from Dublin and Belfast)  
With a maximum of 8 athletes per day, each participant will receive individual assessment and insight for their particular abilities and areas for improvement across swim, bike and run.  Scheduled to run from 8am to 4:30pm each day they are action packed with practical and theory sessions.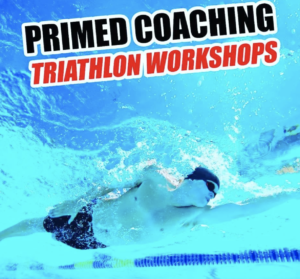 Included in the Training Days are:
Swim: Video analysis of your stroke and then the skills, drills and sets to make you faster and more efficient in the pool and in the open water.
Bike: Bike fit checked and then a turbo session which will show you the workouts and routines to make you much stronger and more powerful.
Run: Video feedback to teach efficient running technique, which improves performance and reduces the risk of injuries.
Theory sessions: Establishing training zones for swim, bike and run, cover nutrition (day to day and race day, how to get lean and fast), season planning (periodisation of training and racing, what type of training to do and when to do it), strength and conditioning, recovery techniques and time management.
Dates of the sessions are: October 23rd, November 13th and December 4th
To find out more about the sessions contact Oliver on  info@PrimedCoaching.com.