Whether it's your first triathlon or you're a seasoned athlete, those pre-race nerves can often leave you wondering if you've remembered everything you need to pack before heading off for the event. Our advice? Make yourself a checklist of all the things you'll need for race day to relieve any excess nerves or anxiety on the day!
We've compiled a list of everything you should need on race-day, and broken it down by discipline; remembering what you need in the right order can help you ensure you have everything you need.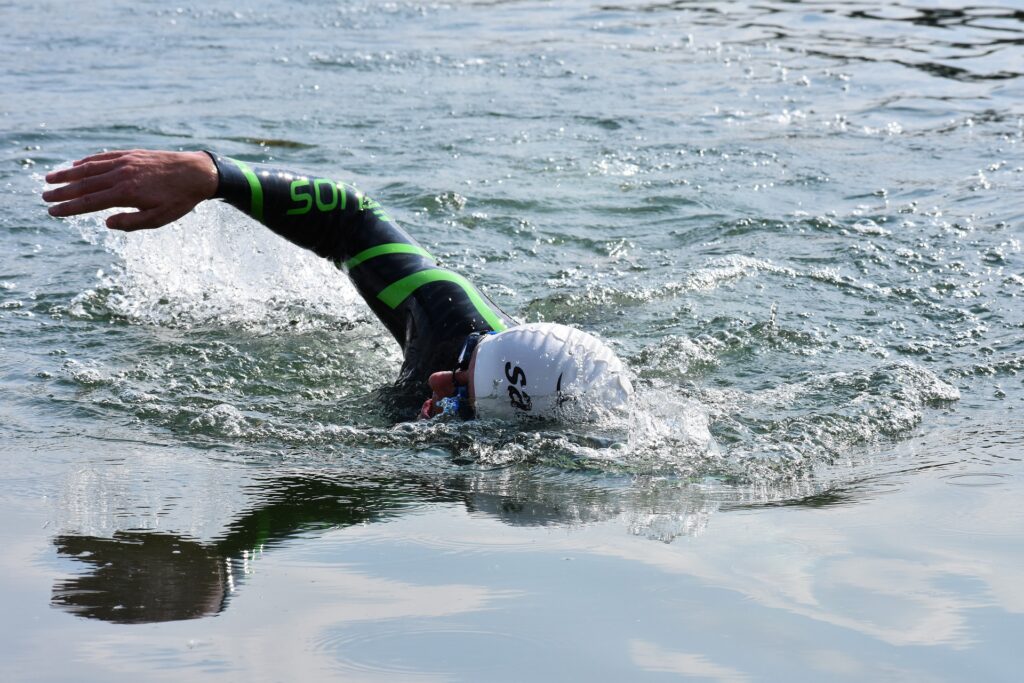 The Swim:
Swimming hat – You'll likely receive one when you register for the event, but many people will wear two, with their goggle straps above the first hat and under the second, to help avoid them slipping off their head!
Goggles -Wear the pair you've been wearing in training recently, or a pair you've raced in before, or at the very least tested before the event. Trying out a new pair on the day of the event isn't a guaranteed disaster, but it definitely increases your chances of them leaking or not fitting correctly/comfortably.
Wetsuit – If you're racing in Ireland and or the UK, this is a requirement for every open water swim that is part of a triathlon unless the water is very warm, which is highly unlikely.
Flip-flops/Sandals/Old trainers. Some swim starts can be a short walk away from transition areas. To keep your feet warm and comfortable on the walk to the swim start, an old pair of flip-flops or runners is ideal.
The Bike:
The Bike itself –  Make sure to check if your tyres are pumped to the correct pressure and ensure that your brakes are working or you won't be allowed to even place your bike into transition.  Make sure you have spare tube and necessary items to change a tyre in case you puncture on course.
Your Helmet  – You won't be allowed to race without it.
Your cycling shoes. Whether you've flat pedals or you're wearing racing shoes, make sure you've them packed. You'll find it hard to source a pair to borrow at the event!
Elastic bands. For those who are comfortable mounting the bike with the shoes held in place with the bands.
Sun glasses. Admittedly, these are often more for protection from the wind than the sun while racing  in Ireland or the UK.
Water bottle(s). Don't let your race suffer because you haven't been able to hydrate properly on the course.
Talcum powder. Not a necessity for a race, but bringing it into transition with you while you set up, and spraying a little bit in each shoe as you set up will help you slip your wet feet into your shoes that little bit quicker.
If you have a pump, pack it into the car with you in case you need to check or change your tyres pre-race.
The Run:
Running shoes (& socks). Again, it's not recommended to try a new pair on the day, the talcum powder trick is also handy for your running shoes before you head out on the run.
Hat or visor and sunglasses.  Not a necessity but this can help keep some sun out of your eyes.
General Race Items:
Your Triathlon racing licence. You will need this at registration.
A race belt and safety pins to help keep your race number in place.
A towel. Many people will bring a small towel to lay their things on in transition. If you have a unique or bright coloured towel, this might assist you locating your bike in transition as you run in from the swim. (Some events have a 'clean transition' where only your bike is allowed in the transition zone and everything else is in a separate changing area.) Make sure you know the rules of the race you are participating in.
Tri-suit or Race Kit.  Whether it's a single piece, two pieces, or a t-shirt and shorts. Whatever you are comfortable competing in, don't leave home without it.
Vaseline or a sports rub for along the neck of the wetsuit to prevent chaffing. And similarly, chamois crème to avoid any discomfort on the bike.
Nutrition – What works for you? This can depend on your dietary needs, race distance, and what suits your stomach. Half flat coke and half water in a bidon on the bike is easily digestible sugar that should be plenty for a sprint distance triathlon if you've fuelled correctly in the lead up to the race.
Sun cream. Sounds optimistic, but if your tri-suit exposes your back you might be surprised at the distinctive "tan lines" you'll see later that day. If the sun does come out, you won't regret applying some pre-race.
If you rely on any daily medications, don't get wrapped up in the excitement of the event and forget to pack them to take as appropriate.
Toilet Roll. There will always be a queue for the portaloo pre-race. It's always handy to have a few tissues or some toilet roll with you just in case.
After:
A plastic bag for bringing all your stuff home when it's damp and sweaty.
Dry clothes to keep you warm from the wind and possible rain post-race.
Food, and plenty of it!
This list is meant to help you relieve some of the pre-race nerves; however, it might not include everything YOU need to pack. We recommend you use this as a simple list which includes all the essential items for racing at home, although please consider the list in detail before you need it for packing. Happy racing!