Western Lakes Cyling Club, based in Ballinrobe, has confirmed the return of their much loved Ladies Sportif cycling event on Saturday 25th September   This leisure cycle has gained a reputation as being one of the most welcoming cycle events in the West of Ireland with participants joining the spin from across the country, who all enjoy a fantastic day out.
The 65km leisure sportif circuits the beautiful Lough Mask, starting at the Lakeside Leisure Centre in Ballinrobe,  taking in the villages of Partry, Srah, Tourmakeady, Finney and Clonbur before returning to Ballinrobe and crossing the finish line at the Lakeside Centre.
Organisers say "The scenery along the way is unparalled and gives participants a chance to appreciate the outstanding beauty of South Mayo/North Galway. There is one climb up Maamtrasna hill to provide a bit of a challenge but the organisers assure us that  it is short and sweet and before you know it you will be happily cruising down the other side".  There will be a food stop at Finney Hall, 40km into the cycle which has become the stuff of legend, a feast of sandwiches, cakes, tea & coffee enjoyed by all participants.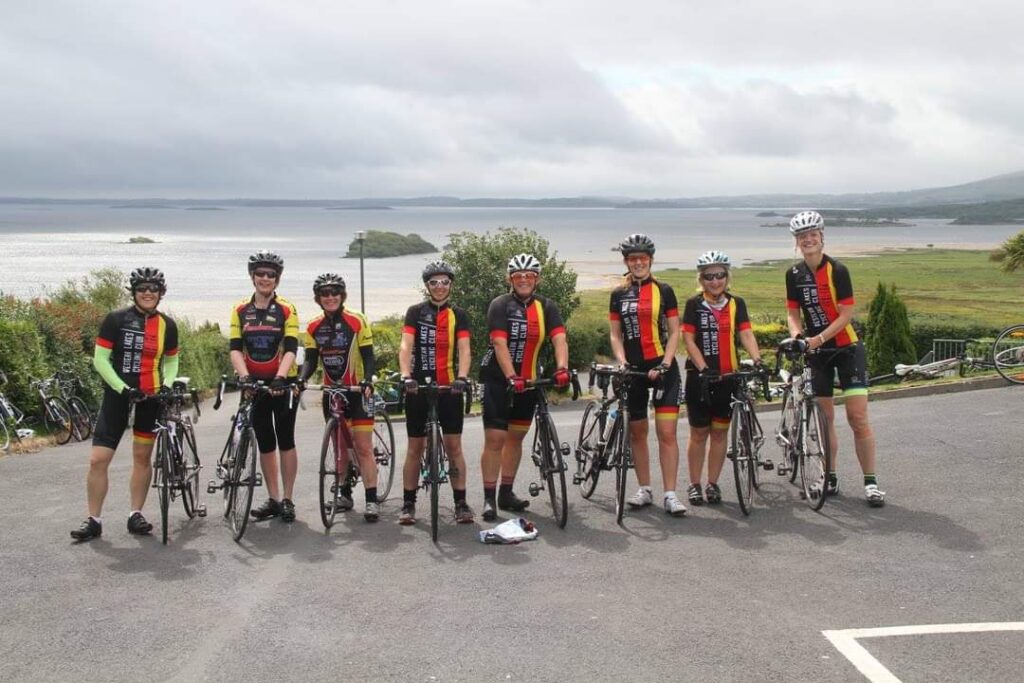 The Sportif was established in 2012 and has grown in numbers and reputation since then. There was an enforced break in 2020 due to Covid so the club is thrilled to be able to host the event again this year.  It is very much a non competitive leisure event with every kind of bike being used on the day from racers to hybrids, mountain bikes and even a tandem has been spotted on the road over the years.
Supporting a charity though the event, this year the partner is Cope Galway, who provide support and homeless services for individuals and families and also provides a domestic abuse service for women and children – critical services which have been put under huge strain throughout the pandemic.
The cycle event is fully supported along the way with members of Western Lakes on hand to assist with punctures or other minor mechanical issues.  Cheerful support and encouragement are in plentiful supply on the day to help ensure that everyone gets home safe and happy.
In order to ensure a safe and fully Covid compliant event, numbers are limited this year, so organisers are encouraging all interested cyclists to register as soon as possible.
Registration for the event is €20 must be completed online, use the link HERE
Further information can be accessed via the Western Lakes Ladies Sportif Facebook